Study visit to the Police Academy for Gavar State University Students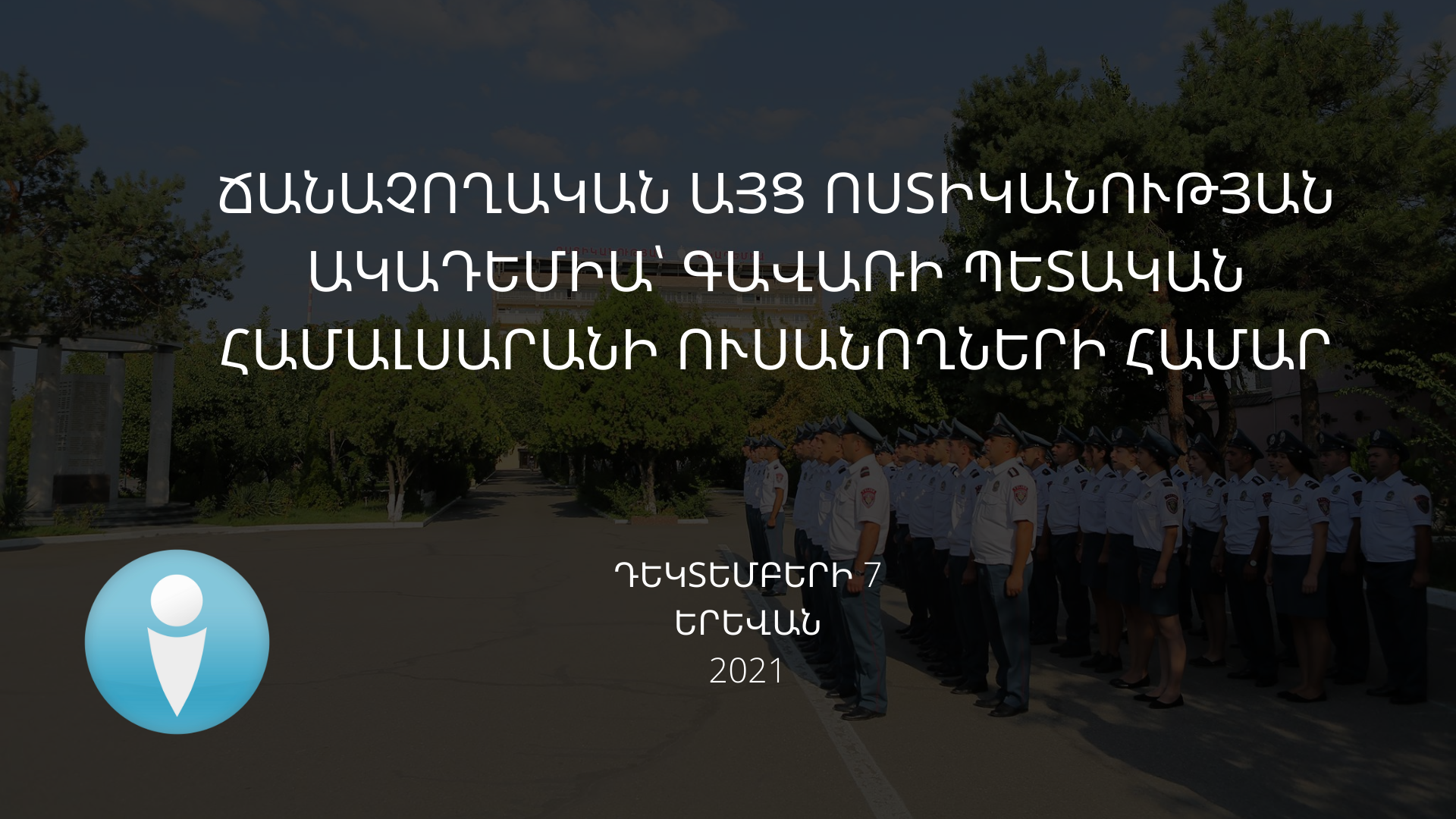 December 7, 2021
Ոստիկանության ակադեմիա
+374 11 355042
The Union of Informed Citizens will organize a study visit to the Police Academy for the students of Gavar State University on December 7.
During the visit, the students will be introduced to the educational process in the educational complex, the reforms implemented in the police and their course.
The event is carried out with the support of Freedom House and is part of a series of events aimed at raising awareness and involving students in key reforms in the country.
2021-12 -7
2021-12 -7
Europe/London
Study visit to the Police Academy for Gavar State University Students
The Union of Informed Citizens will organize a study visit to the Police Academy for the students of Gavar State University on December 7. During the visit, the students will be introduced to the educational process in the educational complex, the reforms implemented in the police and their course. The event is carried out with
Ոստիկանության ակադեմիա
save event to calendar