On September 8, during the session of the RA NA Yelq fraction a decision was made to submit a draft NA statement "On start of the process of terminating the Eurasian Economic Union Treaty in the Republic of Armenia" as a legislative initiative.
Monitoring of Armenian media from the time decision was made until September 18 shows that the draft decision on termination of EAEU treaty has been thoroughly discussed by online media and has become one of the primary issues in domestic politics. Nevertheless, results of the media monitoring conducted by the Union of Informed Citizens show that the issue was not properly covered or was moderately covered, exclusively one-sidedly, during the broadcasts of "Agenda" news program on Public Television.
Comments
On September 8, 10, 12, 13 and 17, there were direct or indirect references to the Yelq draft decision on exit from EAEU within the framework of the main news program of the Public Television, "Agenda". All the references were one-sided and materials, speeches and reports presented highlighted the lack of validity of the initiative. No statement has been presented as an opposite view or argument.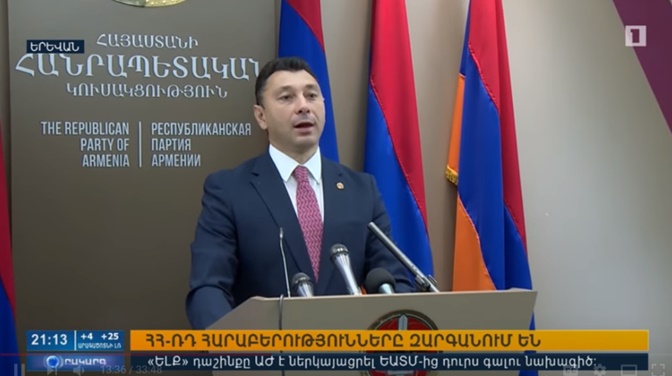 September 8 and 11 publications against draft decision on exit from EAEU were presented as the text of the footnote.

Detailed observations and references to facts can be found in our report here.
Conclusions
In fact, there is no balanced and comprehensive coverage of the issue in the "Agenda" broadcasts on Public Television. There is no argument to the motives for leaving EAEU or voting for it. On the "Agenda" coverage of views of the ruling party and political forces, who consider that there is no alternative to EAEU, prevails.
Monitoring makes it possible to state that in Public Television broadcasts there is an obvious sympathy towards EAEU, excluding any alternative.
Union of Informed Citizens
18.09.2017, Yerevan
Related Posts: