Final press conference of the "Independent Observer" observation mission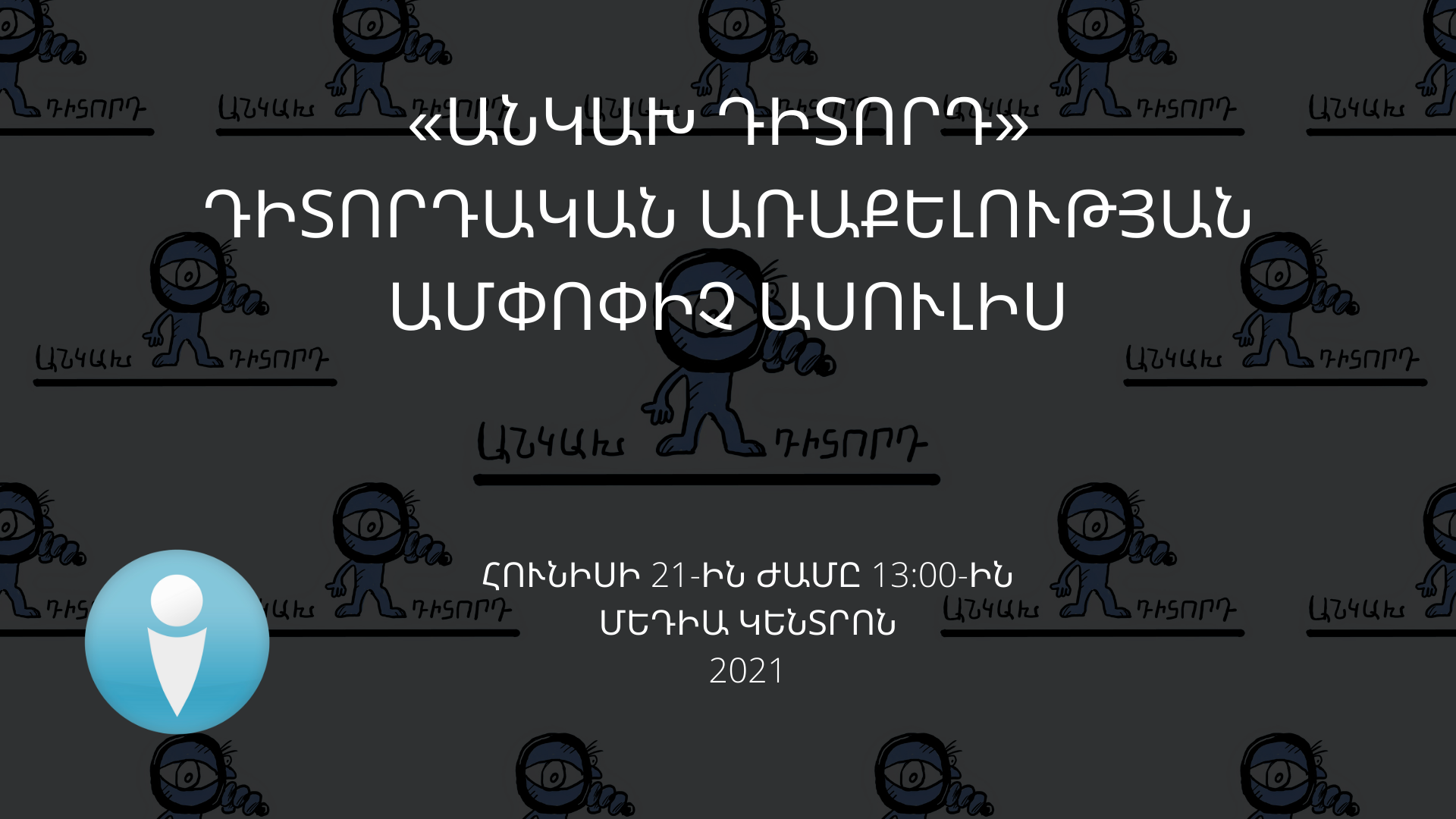 June 21, 2021

13:00 to 15:00
Մեդիա կենտրոն
+374 11 355042
The final press conference of the "Independent Observer" observation mission will be held on June 21 at 13:00 in the "Media Center". The mission will present the preliminary results of the observation of the 2021 special parliamentary elections.
The speakers are Daniel Ioannisyan, Program Coordinator of the Union of Informed Citizens NGO, and Arthur Sakunts, Director of the Helsinki Citizens' Assembly Vanadzor Office.
It should be noted that the observation mission with a staff of about 700 people monitored the elections in the polling stations, Territorial and Central Electoral Commissions. The monitoring was also carried out by mobile observers, as well as through cameras installed in polling stations and the mass media.
2021-6 -21 13:00
2021-6 -21 15:00
Europe/London
Final press conference of the "Independent Observer" observation mission
The final press conference of the "Independent Observer" observation mission will be held on June 21 at 13:00 in the "Media Center". The mission will present the preliminary results of the observation of the 2021 special parliamentary elections. The speakers are Daniel Ioannisyan, Program Coordinator of the Union of Informed Citizens NGO, and Arthur Sakunts,
Մեդիա կենտրոն
save event to calendar