Foreign policy coverage: Settlement of the Karabakh issue • SEMINAR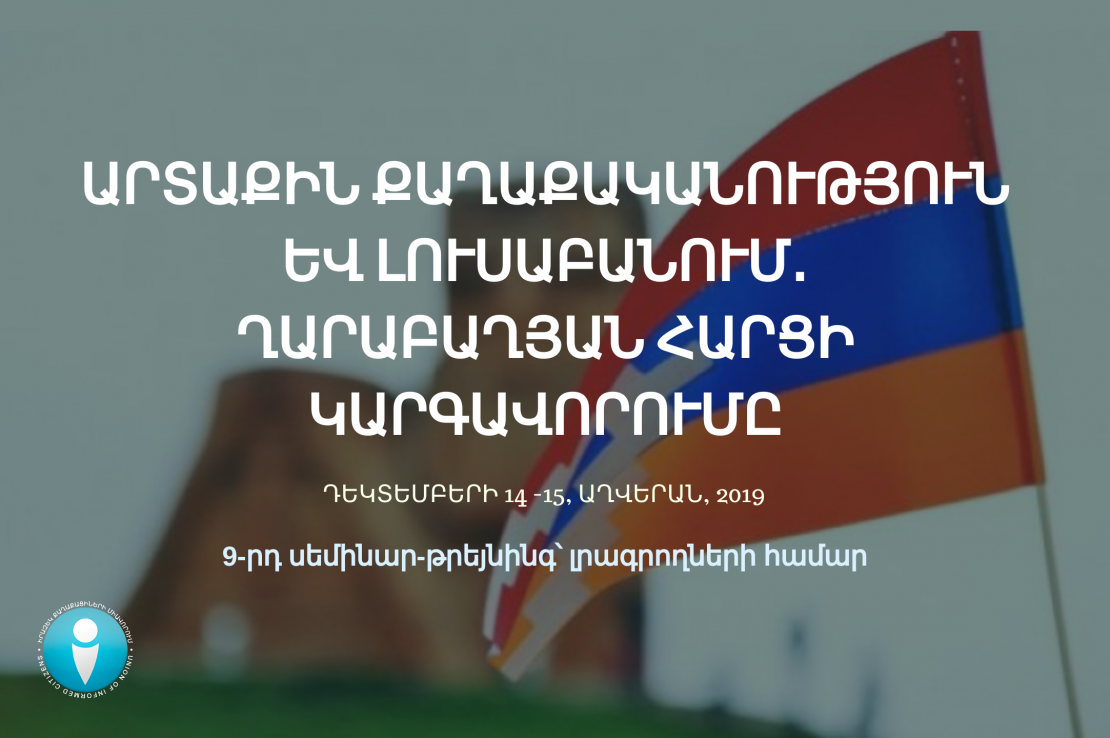 December 14 – 15, 2020

18:00 to 19:00
The Union of Informed Citizens NGO is organizing a 2-day seminar-discussion for journalists in Aghveran, entitled "Foreign policy coverage: Settlement of the Karabakh issue".
Minister of Foreign Affairs of the Republic of Armenia Zohrab Mnatsakanyan will speak at the event. Other officials will also take part in the seminar-discussion.
All participation-related expenses are covered by the organization. Participants will depart from Yerevan on Saturday morning, and return on Sunday at 18:00.
To participate, you need to fill out this application. To see updates, follow the Facebook page of the event. The deadline for applications is December 11, at 12:00.
For more information call (011) 355042.
2020-12 -14 18:00
2020-12 -15 19:00
Europe/London
Foreign policy coverage: Settlement of the Karabakh issue • SEMINAR
The Union of Informed Citizens NGO is organizing a 2-day seminar-discussion for journalists in Aghveran, entitled "Foreign policy coverage: Settlement of the Karabakh issue". Minister of Foreign Affairs of the Republic of Armenia Zohrab Mnatsakanyan will speak at the event. Other officials will also take part in the seminar-discussion. All participation-related expenses are covered by
Աղվերան
save event to calendar