Foreign Policy and Its Coverage: Negotiation Perspectives • SEMINAR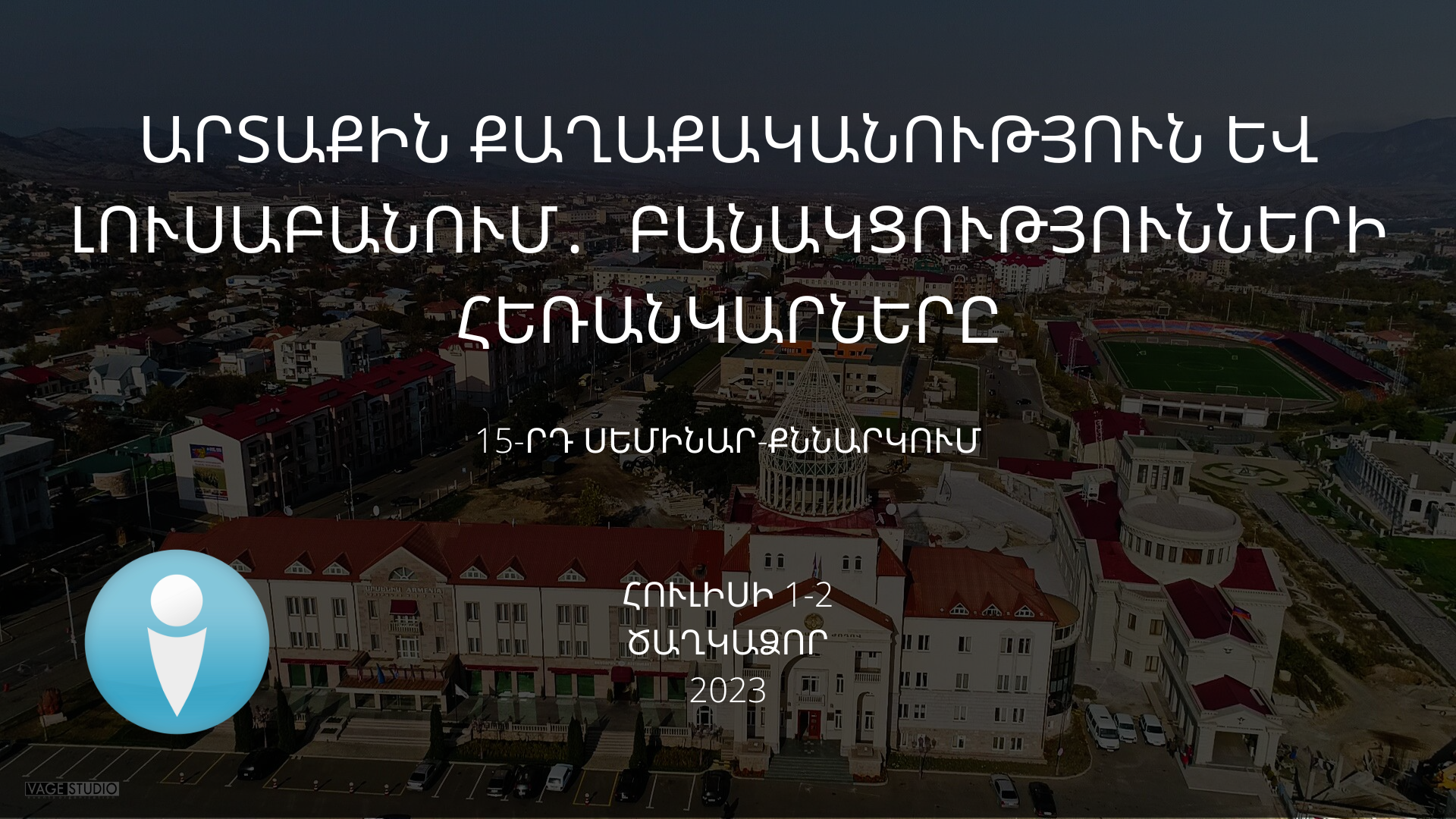 July 1 – 2, 2023
On July 1-2, Union of Informed Citizens NGO will host the 15th seminar discussion on foreign policy for journalists.
The speakers of the event titled "Foreign Policy and Its Coverage: Negotiation Perspectives", which include high-ranking officials and diplomats, will present the current course, issues and prospects of the negotiations between Armenia and Azerbaijan and between Nagorno Karabakh and Azerbaijan.
All expenses related to participation will be covered by the organization. The departure will be from Yerevan on Saturday morning, (July 1).
For participation, the following form should be filled out: https://forms.gle/mSJS7bFdStqNisFp7
The deadline for applications is Thursday, June 29 at 3:00 p.m. About 20 journalists will be selected as a result of the competition.
For more information, call (011) 355042 or message us on Facebook.
2023-7 -1
2023-7 -2
Europe/London
Foreign Policy and Its Coverage: Negotiation Perspectives • SEMINAR
On July 1-2, Union of Informed Citizens NGO will host the 15th seminar discussion on foreign policy for journalists. The speakers of the event titled "Foreign Policy and Its Coverage: Negotiation Perspectives", which include high-ranking officials and diplomats, will present the current course, issues and prospects of the negotiations between Armenia and Azerbaijan and between
Ծաղկաձոր
save event to calendar