Judicial reforms in Armenia: Public discussion at Yerevan State University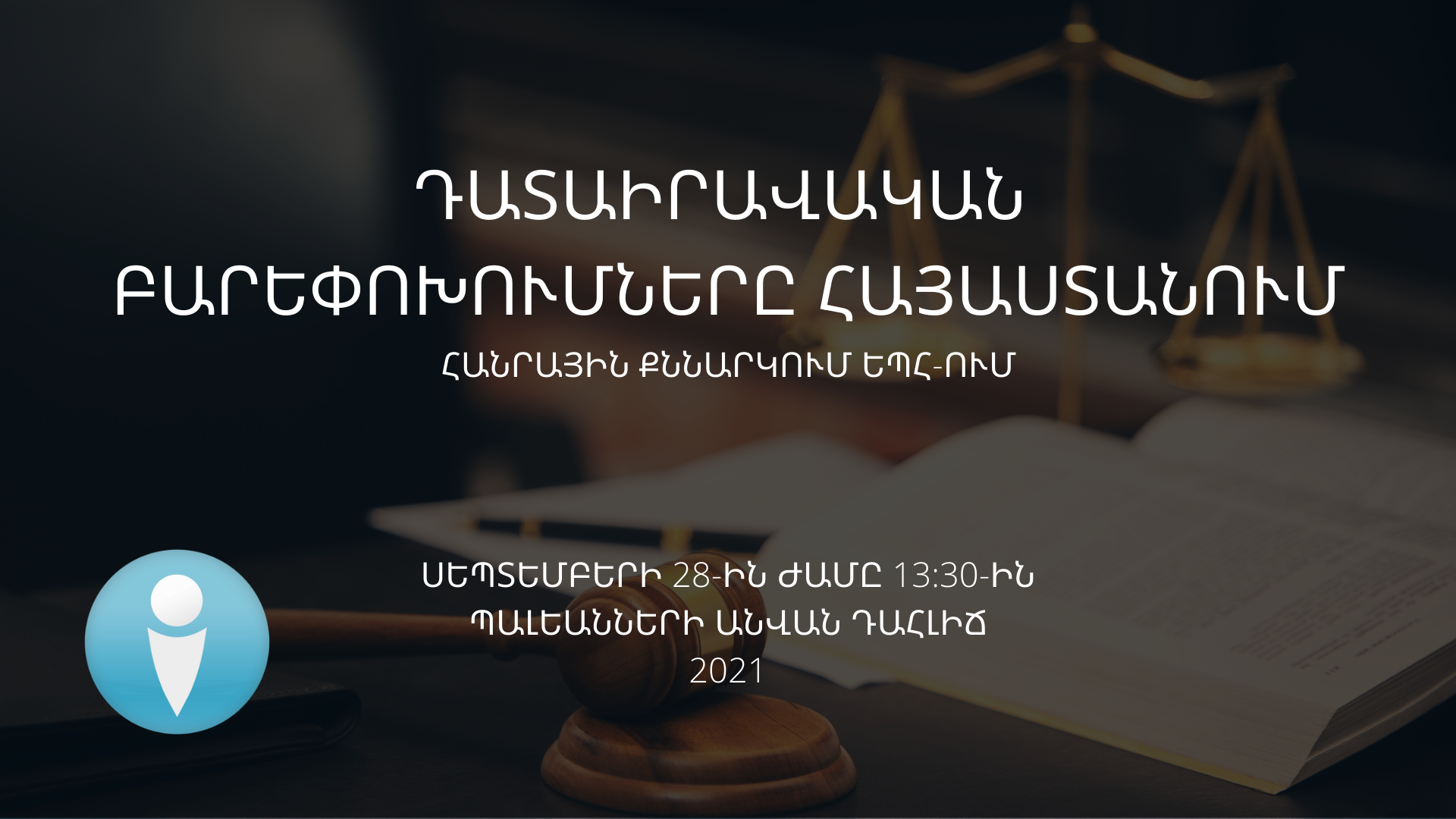 September 28, 2021
A public discussion with students will be held at Yerevan State University on September 28 with the participation of the Minister of Justice of the Republic of Armenia.
The event has been organized by the Union of Informed Citizens with the support of Freedom House.
During the discussion, which will take place in the Palyans Hall at 13:30, the Minister of Justice Karen Andreasyan will present to the students the content and the process of the planned and implemented judicial reforms in Armenia.
It should be noted that this discussion is one of a series of events aimed at informing students about the most important reforms taking place in the country and involving them in the process.
2021-9 -28
2021-9 -28
Europe/London
Judicial reforms in Armenia: Public discussion at Yerevan State University
A public discussion with students will be held at Yerevan State University on September 28 with the participation of the Minister of Justice of the Republic of Armenia. The event has been organized by the Union of Informed Citizens with the support of Freedom House. During the discussion, which will take place in the Palyans
ԵՊՀ
save event to calendar