Electoral regulations and reforms • COURSE FOR JOURNALISTS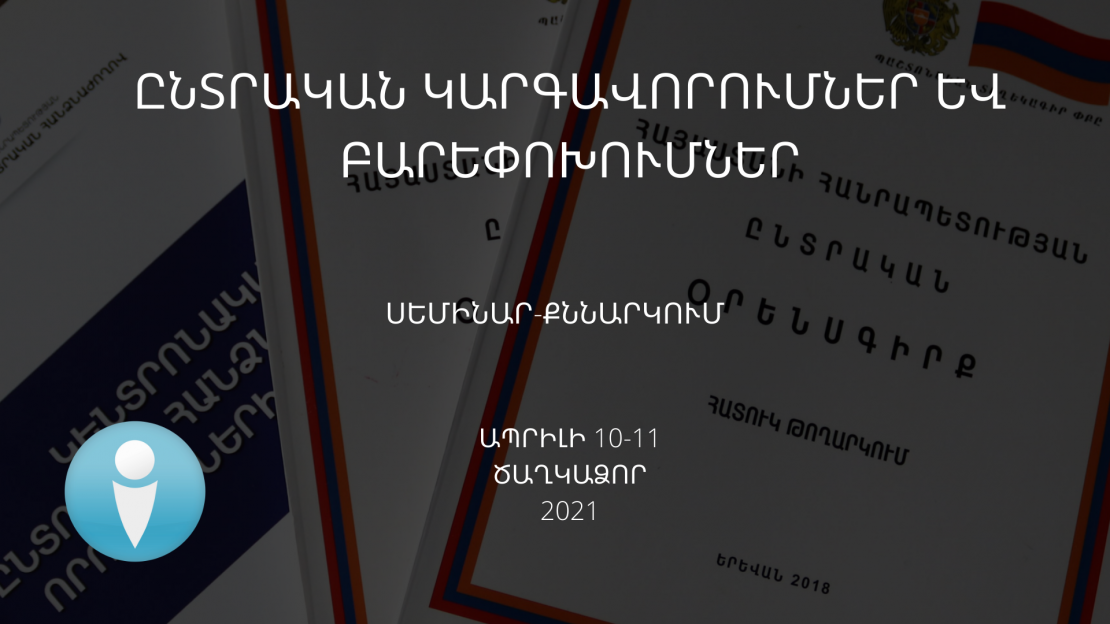 April 10 – 11, 2021

18:00 to 17:00
The Union of Informed Citizens NGO is organizing a two-day seminar-discussion for journalists in Tsakhkadzor on April 10-11, entitled "Electoral Regulations and Reforms". During the event the participants will be introduced to the amendments to the Electoral Code and the Law on Parties.
Representatives of relevant public institutions and sectoral experts will talk at the event.
All expenses related to participation in the event will be covered by the organization.
Participants will depart from Yerevan on Saturday morning, and will return on Sunday afternoon.
To participate you need to fill out the application: https://forms.gle/hH6Ai4HjybZvsfqS6
The deadline for applications is April 5. About 20 journalists will be selected for participation.
For more information, call (011) 355042 or write to our Facebook page: https://www.facebook.com/uicarmenia/.
2021-4 -10 18:00
2021-4 -11 17:00
Europe/London
Electoral regulations and reforms • COURSE FOR JOURNALISTS
The Union of Informed Citizens NGO is organizing a two-day seminar-discussion for journalists in Tsakhkadzor on April 10-11, entitled "Electoral Regulations and Reforms". During the event the participants will be introduced to the amendments to the Electoral Code and the Law on Parties. Representatives of relevant public institutions and sectoral experts will talk at the
Ծաղկաձոր
save event to calendar