Anti-corruption reform in Armenia • SEMINAR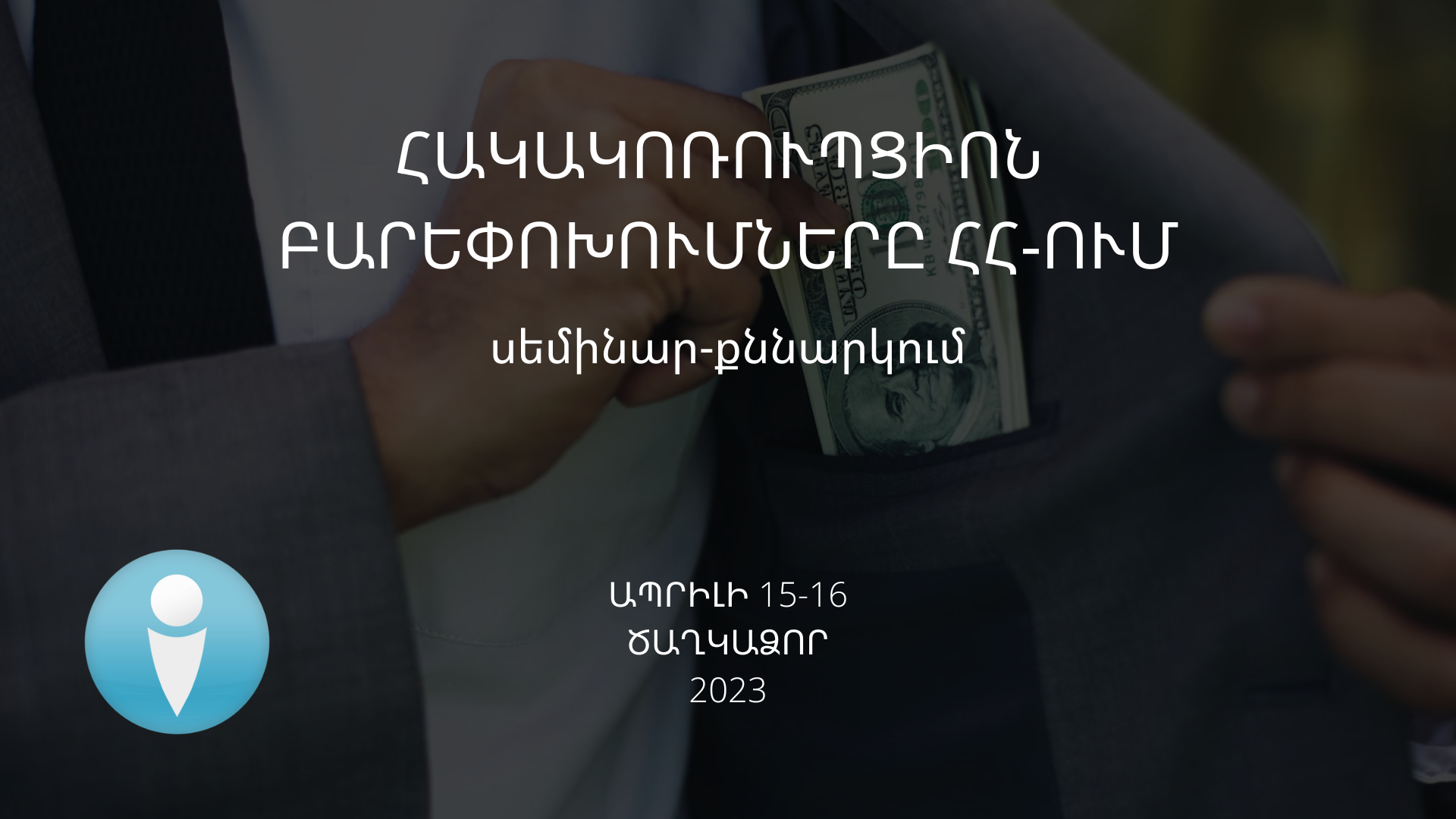 April 15 – 16, 2023

10:00 to 18:00
Union of Informed Citizens, with the support of Freedom House, is organizing a two-day seminar-discussion titled "Anti-corruption reforms in Armenia" for journalists and influencers.
The event will take place at Alpina Hotel, Tsaghkadzor, on April 15 and 16.
High-ranking officials representing the sector will speak at the event. All participation-related expenses will be covered by the organization.
The departure will be from Yerevan on Saturday morning (April 15).
To participate, please fill out the application form before April 11.
2023-4 -15 10:00
2023-4 -16 18:00
Europe/London
Anti-corruption reform in Armenia • SEMINAR
Union of Informed Citizens, with the support of Freedom House, is organizing a two-day seminar-discussion titled "Anti-corruption reforms in Armenia" for journalists and influencers. The event will take place at Alpina Hotel, Tsaghkadzor, on April 15 and 16. High-ranking officials representing the sector will speak at the event. All participation-related expenses will be covered by
Ծաղկաձոր
save event to calendar