Students of the Armenian-Russian Slavonic University will visit the Anti-Corruption Committee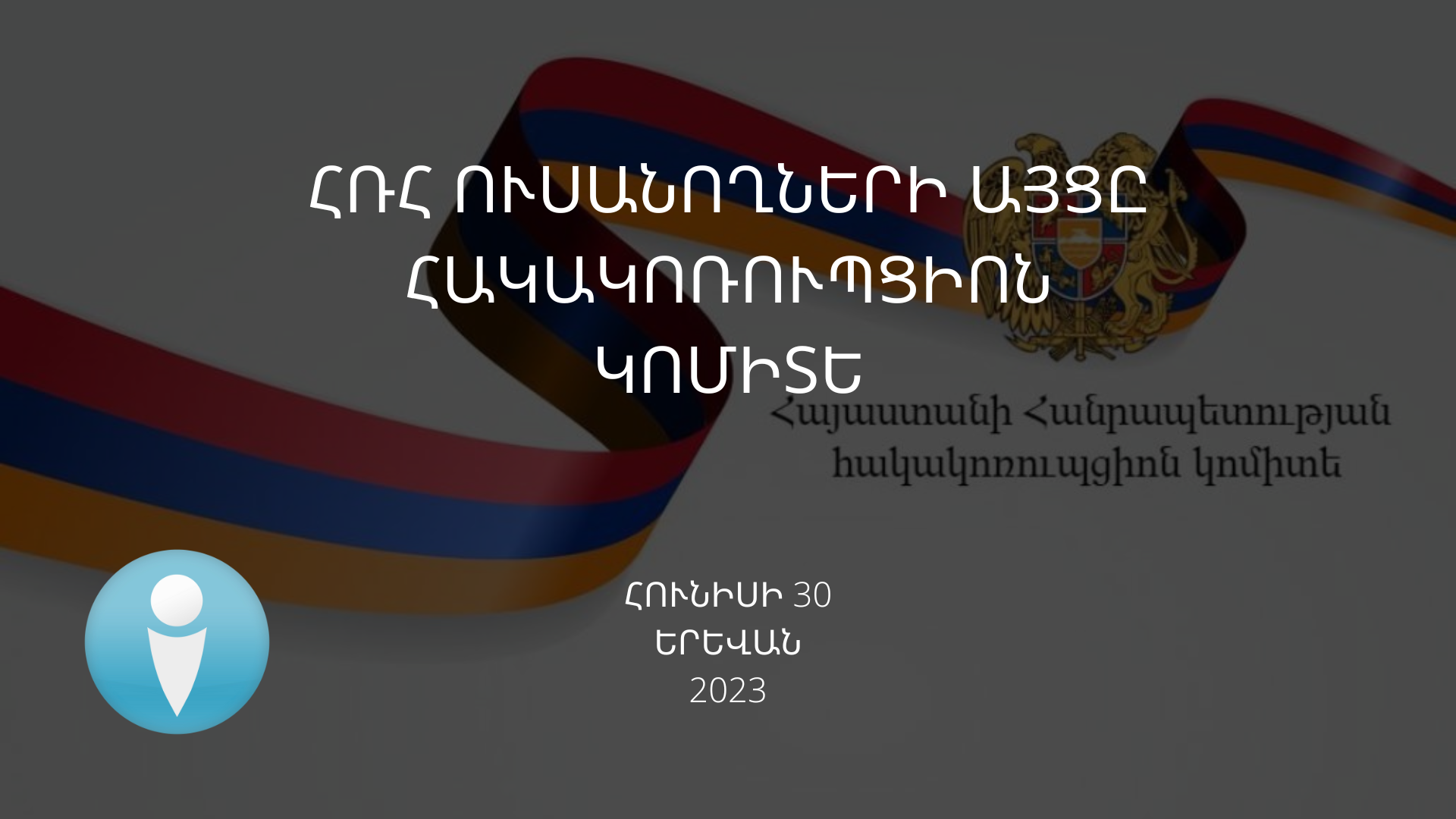 June 30, 2023
Հակակոռուպցիոն կոմիտե
+374 11 355042
Within the framework of the Advancing Democratic Culture in Armenia project implemented by the Union of Informed Citizens NGO with the support of Freedom House, students of the Armenian-Russian Slavonic University will visit the Anti-Corruption Committee of Armenia on June 30.
The purpose of the visit is to acquaint the students with the work of the newly created agency, as well as to inform them about the anti-corruption reforms taking place in the country.
It is expected that the students will be received by the Chairperson of the Anti-Corruption Committee Sasun Khachatryan.
2023-6 -30
2023-6 -30
Europe/London
Students of the Armenian-Russian Slavonic University will visit the Anti-Corruption Committee
Within the framework of the Advancing Democratic Culture in Armenia project implemented by the Union of Informed Citizens NGO with the support of Freedom House, students of the Armenian-Russian Slavonic University will visit the Anti-Corruption Committee of Armenia on June 30. The purpose of the visit is to acquaint the students with the work of
Հակակոռուպցիոն կոմիտե
save event to calendar