Foreign Policy and News Coverage: the 44-day Artsakh war • COURSE FOR JOURNALISTS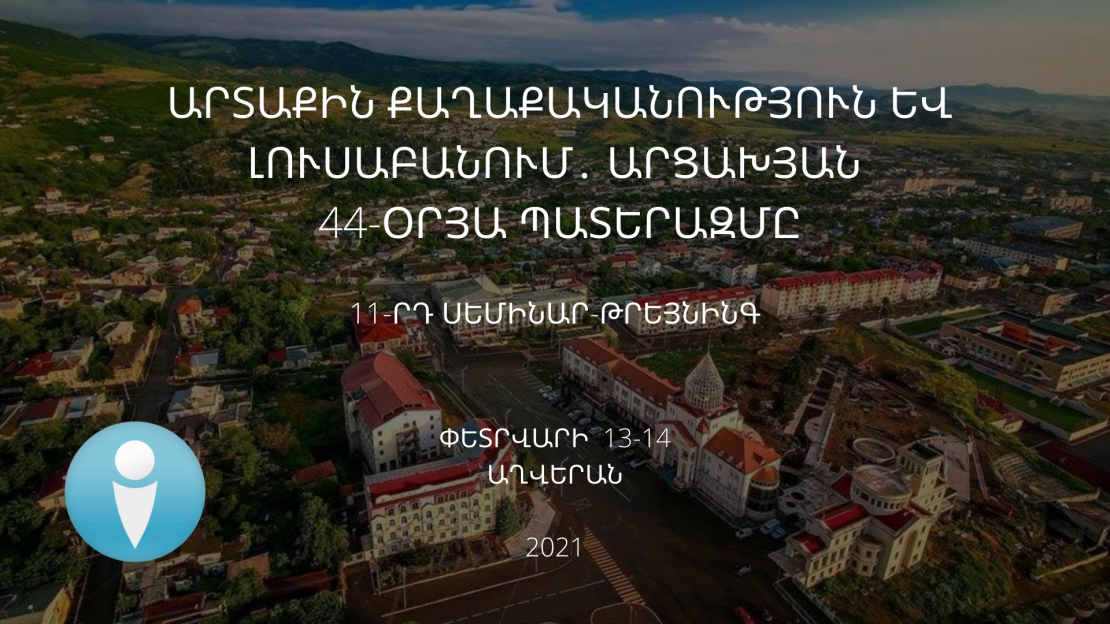 February 13 – 14, 2021

10:00 to 18:00
The "Union of Informed Citizens" organizes a 2-day seminar-discussion for journalists on "Foreign Policy and News Coverage. The 44-day Artsakh war ". It will take place in Aghveran from February 13 to February 14.
Representatives of relevant state and diplomatic bodies will make reports at the event. All expenses related to the participation are covered by the organization.
Departure from Yerevan on Saturday morning, return on Sunday at 5:00 p.m. If you would like to arrive on Friday evening, please indicate it in the relevant line in the application.
To participate, you need to fill out an application. Application deadline: 23:59, February 8.
About 20 journalists will be selected through a competition. For more information please call (011) 355042.
2021-2 -13 10:00
2021-2 -14 18:00
Europe/London
Foreign Policy and News Coverage: the 44-day Artsakh war • COURSE FOR JOURNALISTS
The "Union of Informed Citizens" organizes a 2-day seminar-discussion for journalists on "Foreign Policy and News Coverage. The 44-day Artsakh war ". It will take place in Aghveran from February 13 to February 14. Representatives of relevant state and diplomatic bodies will make reports at the event. All expenses related to the participation are covered
Աղվերան
save event to calendar