One year after the war: Realities and challenges • SEMINAR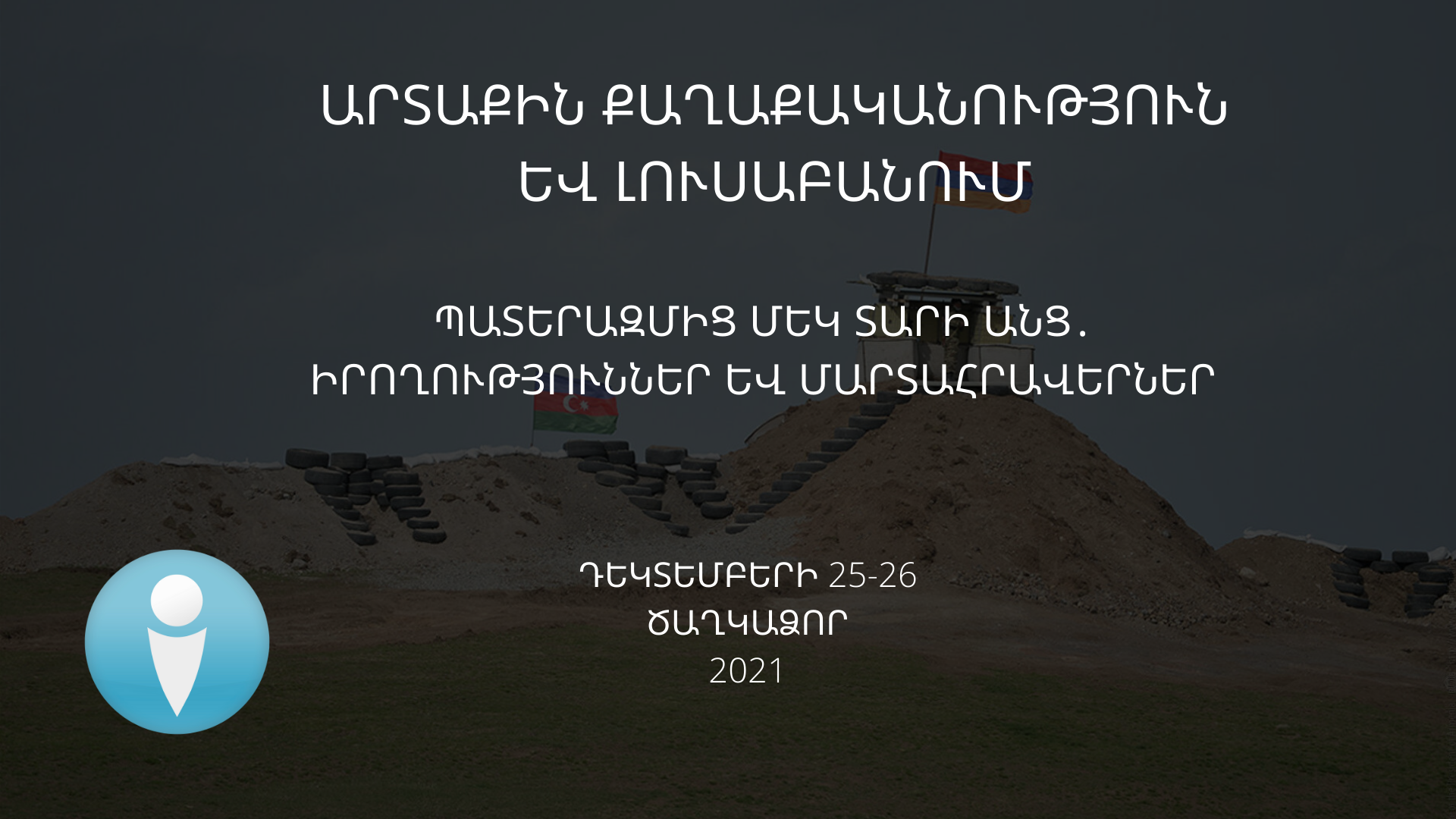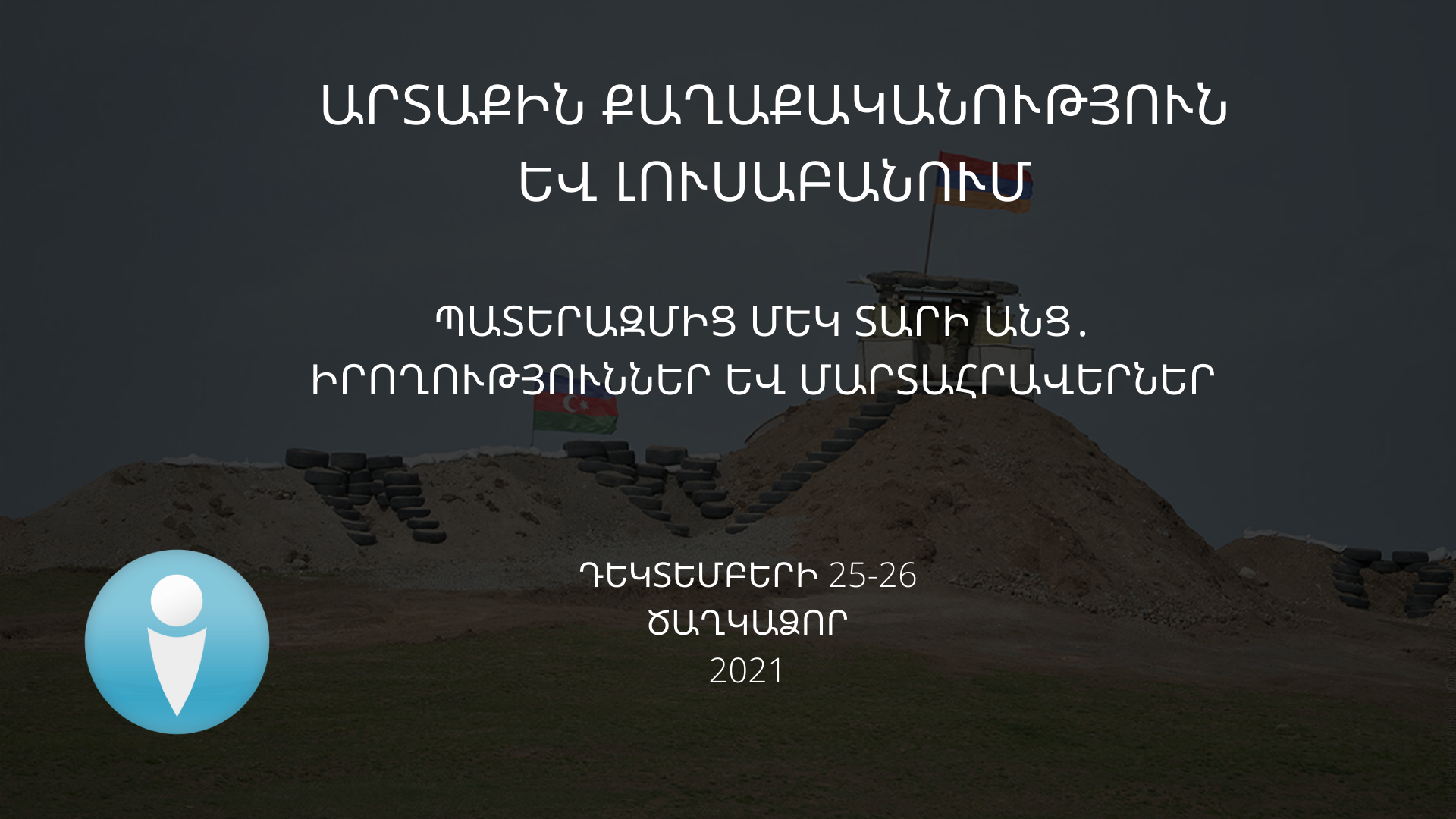 December 25 – 26, 2021

10:00 to 18:00
On December 25-26, the Union of Informed Citizens organizes the 12th Foreign Policy and Coverage seminar-discussion entitled "One year after the war: realities and challenges " for journalists in Tsakhkadzor.
During the two-day event foreign policy officials and experts will address the participants with speeches.
All expenses related to the participation are covered by the organization. Departure from Yerevan is on Friday, December 24, in the evening.
To participate, you need to fill out an application.
The deadline for applications is December 22 at 23:59. As a result of the competition, about 20 journalists will be selected.
2021-12 -25 10:00
2021-12 -26 18:00
Europe/London
One year after the war: Realities and challenges • SEMINAR
On December 25-26, the Union of Informed Citizens organizes the 12th Foreign Policy and Coverage seminar-discussion entitled "One year after the war: realities and challenges " for journalists in Tsakhkadzor. During the two-day event foreign policy officials and experts will address the participants with speeches. All expenses related to the participation are covered by the
Ծաղկաձոր
save event to calendar