The ideas of the Armenian political forces on resolving the border crisis • PUBLIC DISCUSSION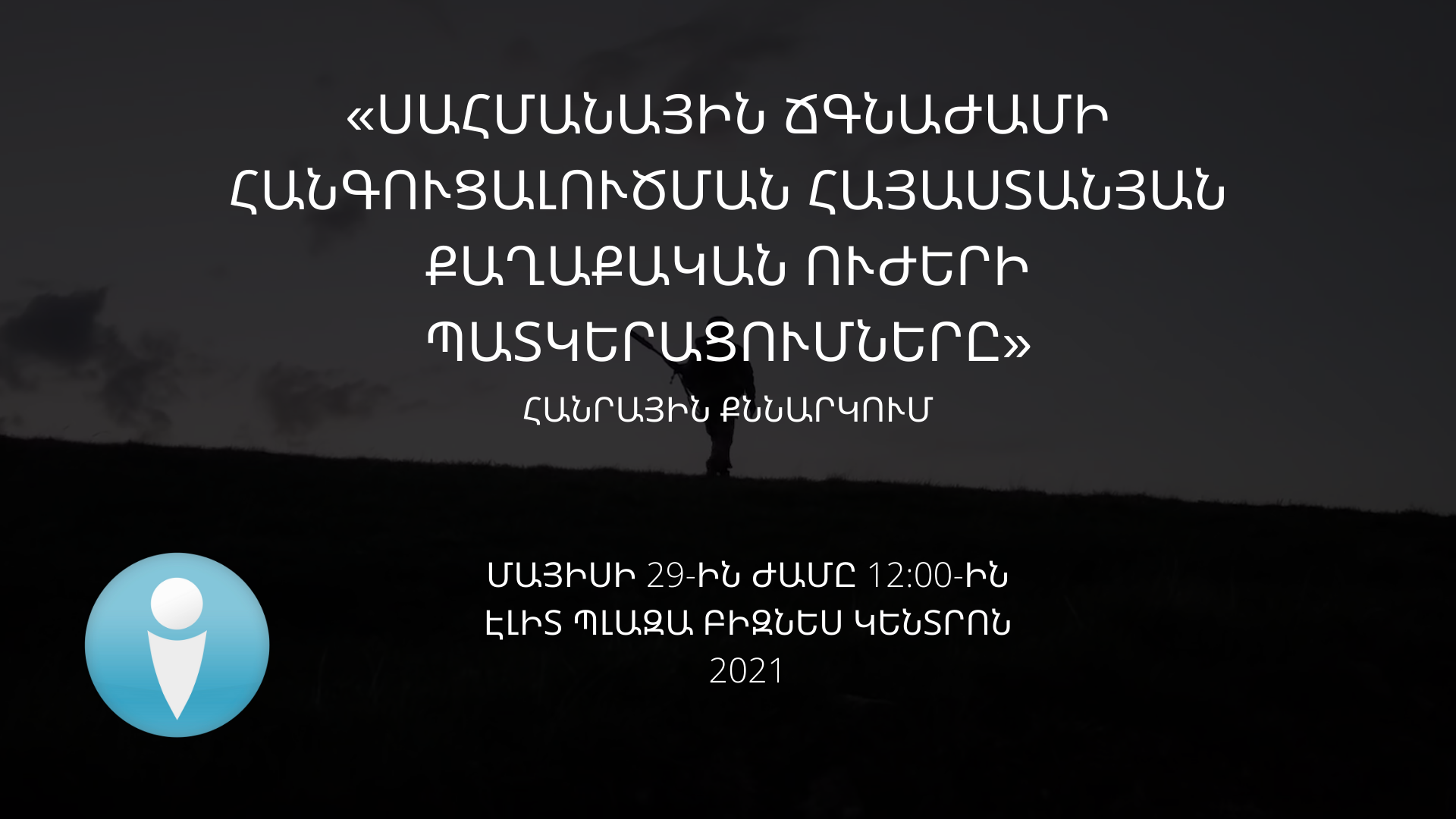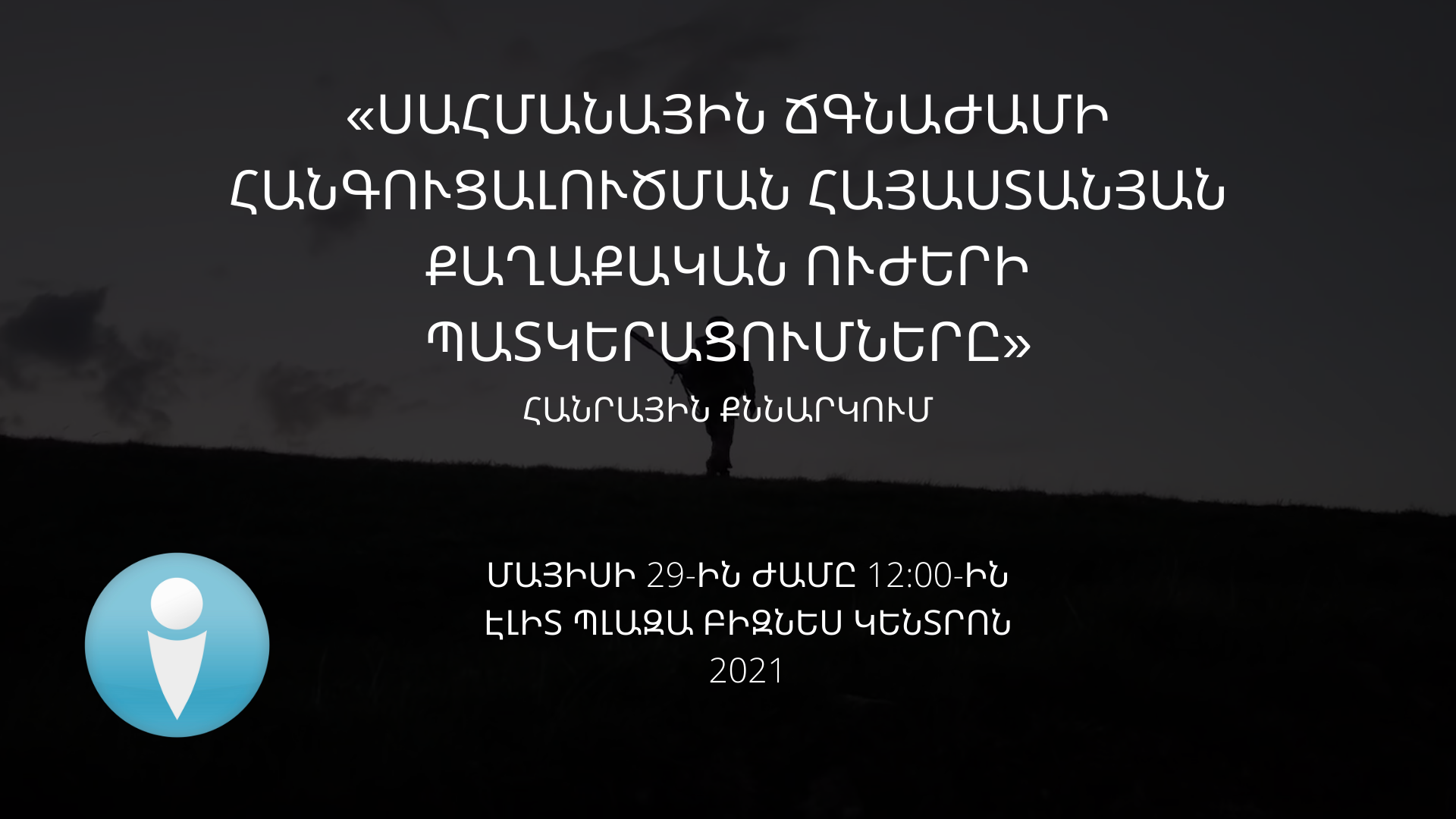 May 29, 2021

12:00 to 14:00
The situation on the Armenian-Azerbaijani border is tense again. The Azerbaijani side captured 6 Armenian servicemen in the territory of the Republic of Armenia "while they were carrying out engineering works at a distance of 800 meters from the border." Official Baku calls them saboteurs.
In the hope of receiving military and political assistance in resolving the issue, Armenia has turned to its ally Russia, the CSTO, whose speed of action is not satisfactory for official Yerevan.
The situation created due to the invasion of the sovereign territory of Armenia by the Azerbaijani troops may lead to a sharp escalation of the situation on the border, even to hostilities.
Taking into account that perspective, Yerevan has proposed its plan to reduce the tensions, according to which Armenia and Azerbaijan shall simultaneously withdraw their troops from the front line, and observers from Russia or the OSCE Minsk Group member states shall be stationed in those parts of the border.
In order to discuss in detail the crisis on the Armenian-Azerbaijani border, to hear the positions of the forces participating in the June 20 snap elections, the Union of Informed Citizens NGO will organize a discussion on May 29 at 12:00 in the VIP hall of the Elite Plaza Business Center titled "IDEAS OF ARMENIAN POLITICAL FORCES ON RESOLVING THE BORDER CRISIS".
Speakers:
Davit Khazhakyan, Bright Armenia Party
Davit Sanasaryan, Sovereign Armenia Party
Anahit Adamyan, Republic Party
Mikayel Nahapetyan, Citizen's Decision Social Democratic Party
Varuzhan Avetisyan, National Democratic Pole Party
Ruben Mehrabyan, Shirinyan-Babajanyan Democrats' Alliance
Andrias Ghukasyan, Free Homeland Alliance
Hovhannes Ghazaryan, 5165 National Conservative Movement Party
Representative from the Civil Contract Party
Representative from Fair Armenia Party
2021-5 -29 12:00
2021-5 -29 14:00
Europe/London
The ideas of the Armenian political forces on resolving the border crisis • PUBLIC DISCUSSION
The situation on the Armenian-Azerbaijani border is tense again. The Azerbaijani side captured 6 Armenian servicemen in the territory of the Republic of Armenia "while they were carrying out engineering works at a distance of 800 meters from the border." Official Baku calls them saboteurs. In the hope of receiving military and political assistance in
ք․ Երևան
save event to calendar