On March 6, 2021, a rally demanding Prime Minister Nikol Pashinyan's resignation was organized by the Homeland Salvation Movement in Yerevan's Bagramyan Avenue. The rally started at 15:00.
It should be reminded that the mentioned forces have closed the part of Baghramyan Avenue adjacent to the National Assembly since February 25.
The Union of Informed Citizens counted the number of participants of the rally through aerial photography. The counting revealed that as of 15:46, there were 4500 people in the part of the Bagramyan Avenue closed by the protestors.
The high quality photo is available here.
To check our calculation, you can download the relevant photo here.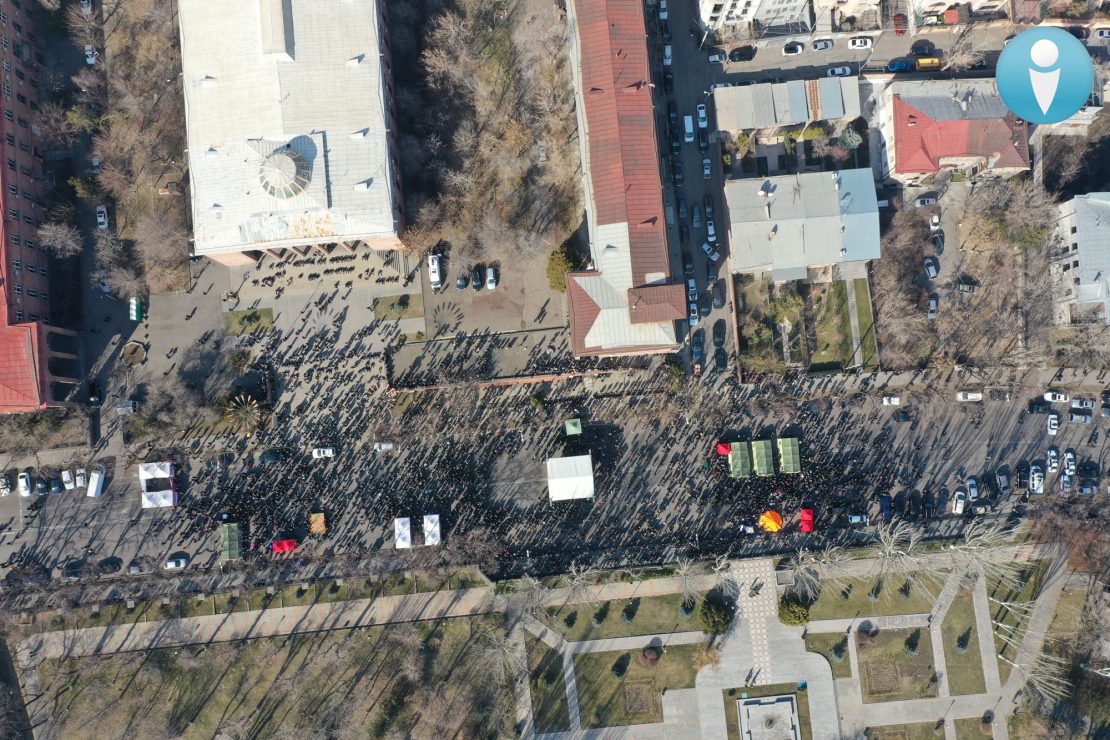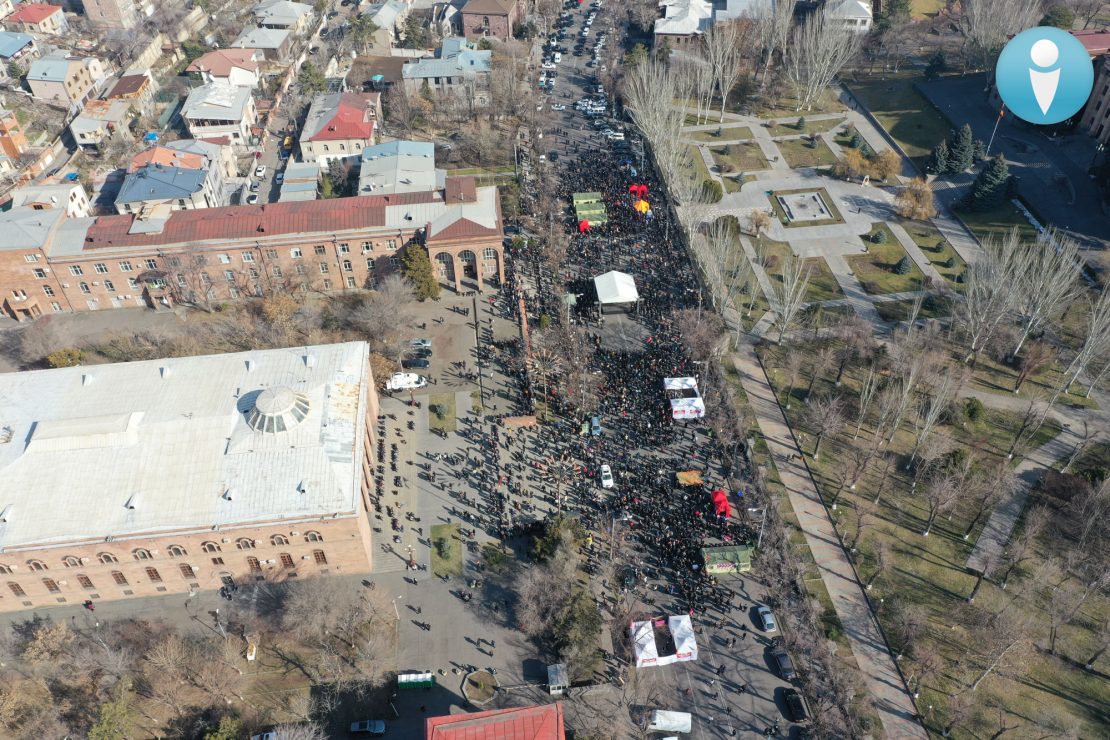 Related Posts: