"Union of Informed Citizens" continues the series on foreign grants received by RA state authorities. This time we will look at the assistance received by the Armenian Nuclear Power Plant.
The issues of the Armenian NPP are revealed within the framework of regular missions by the International Atomic Energy Agency (IAEA). In order to cover the current deficit in the level of security in the Armenian NPP, measures aimed at increasing the security level of the NPP have been developed and undertaken since 1995.
Thus, since 1995 donor countries have provided a total of about 160 million USD in assistance to enhance the security of the Armenian NPP. 65 million USD from this amount was provided by the US, 55 million by the EU, 8 million by Russia, 7 million by the IAEA and 25 million by other countries.
Besides this 160 million USD, works for extension of design operation period of the second power unit of the Armenian NPP are being implemented within the framework of Russian-Armenian cooperation with 270 million USD export loan provided by Russia and 30 million USD grant provided by the US. The Russian side has provided 30 million USD worth assets to Armenia with the condition that Armenia will take 270 million USD worth assets as a loan from Russia.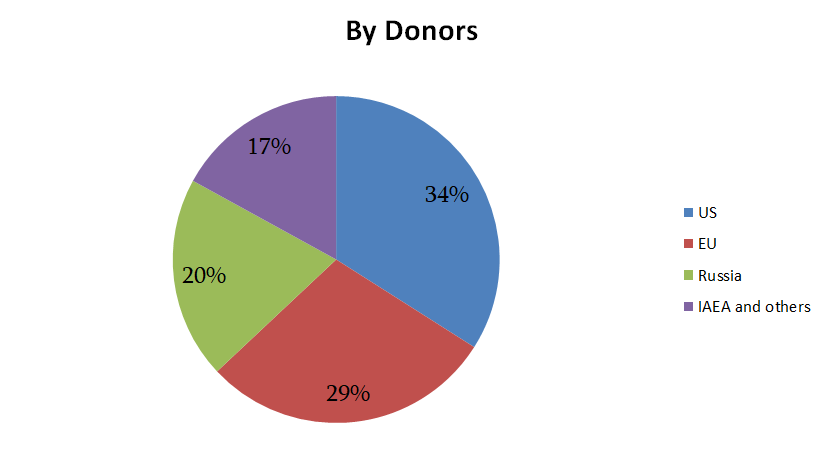 Thus, it results that 34% of Armenia's non-repayable grants for the NPP have been received from the US, 29% from the EU, 20% from Russia and the rest of 13% from IAEA and other countries.
It turns out that despite the fact that the nuclear power plant has received more assistance from the US and the EU, everybody is aware only of the Russian grant and loan, and there is little information about other non-repayable grants.
Tatevik Vardanyan
"Union of Informed Citizens"
Related Posts: