Weeks ago the RA Government approved the loan agreement for 100 million USD worth arms supply from Russia.
However, as we know, the Armenian-Russian loan agreement for 200 million USD worth arms supply from Russia was signed on June 26, 2015.
"Union of Informed Citizens" NGO regularly receives information (through inquiries) from the RA Ministry of Finance regarding the amount of Armenia's loan commitments within the framework of the aforementioned agreement. That amount is equal to the total cost of weapons supplied to Armenia (or ones that have undergone some production cycle).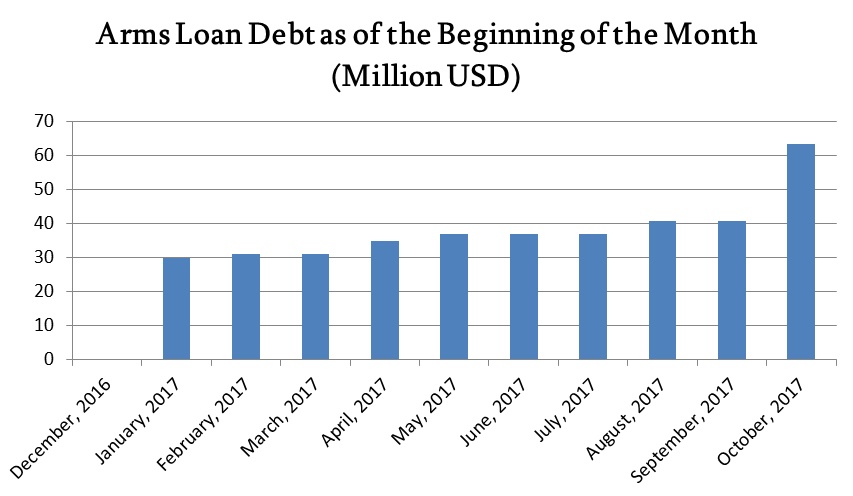 Thus, in response to our inquiry, it was revealed that the amount of Armenia's loan commitments by that agreement makes up 66.6 million USD as of October 25, 2017. In other words, more than two years after signing the agreement, the Armenian side has received only 1/3 part of the 200 million USD worth weapons.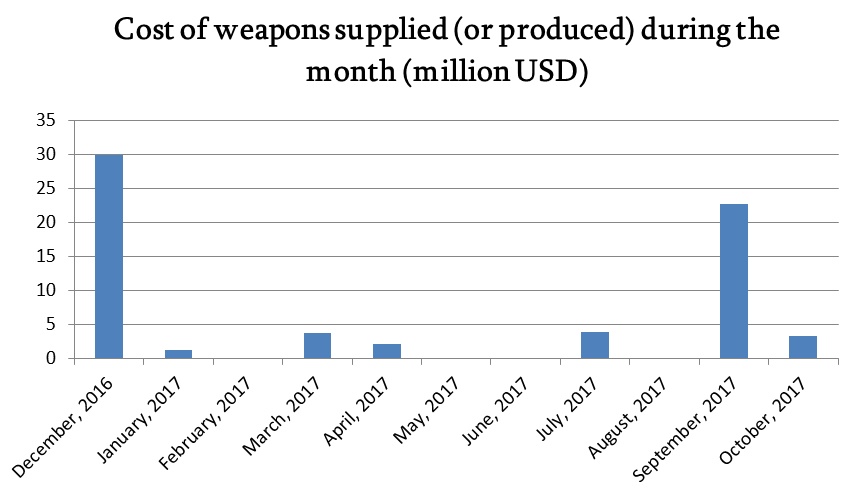 As it can be seen from the figure, the main part of the 66.6 million USD worth weapons was supplied or produced in December 2016 and September 2017.
It is unclear why such delays in supplying weapons to Armenia occur if we take into consideration the speed with which Russia supplies weapons to Azerbaijan, Iraq, Syria and other countries having military conflicts. Nevertheless, according to the agreement, only two months are left (till 31 December 2017) to supply the rest of the weapons (about 133.4 million USD worth).
P.S. As we had informed previously, most of the weapon types to be supplied by the aforementioned agreement are quite old (made by technologies of the 80s, the 70s and even the 60s) but it also envisaged the supply of comparatively modern weapons (10 to 20 year old), like TOS-1А "Solntsepyok" heavy flamethrower systems. The "Iskander" tactical missiles were obtained from Russia outside of the scope of this agreement. You can get more detailed information about them here.
"Union of Informed Citizens"
Related Posts: