Study visit to the Corruption Prevention Commission for students of Yerevan State University Ijevan branch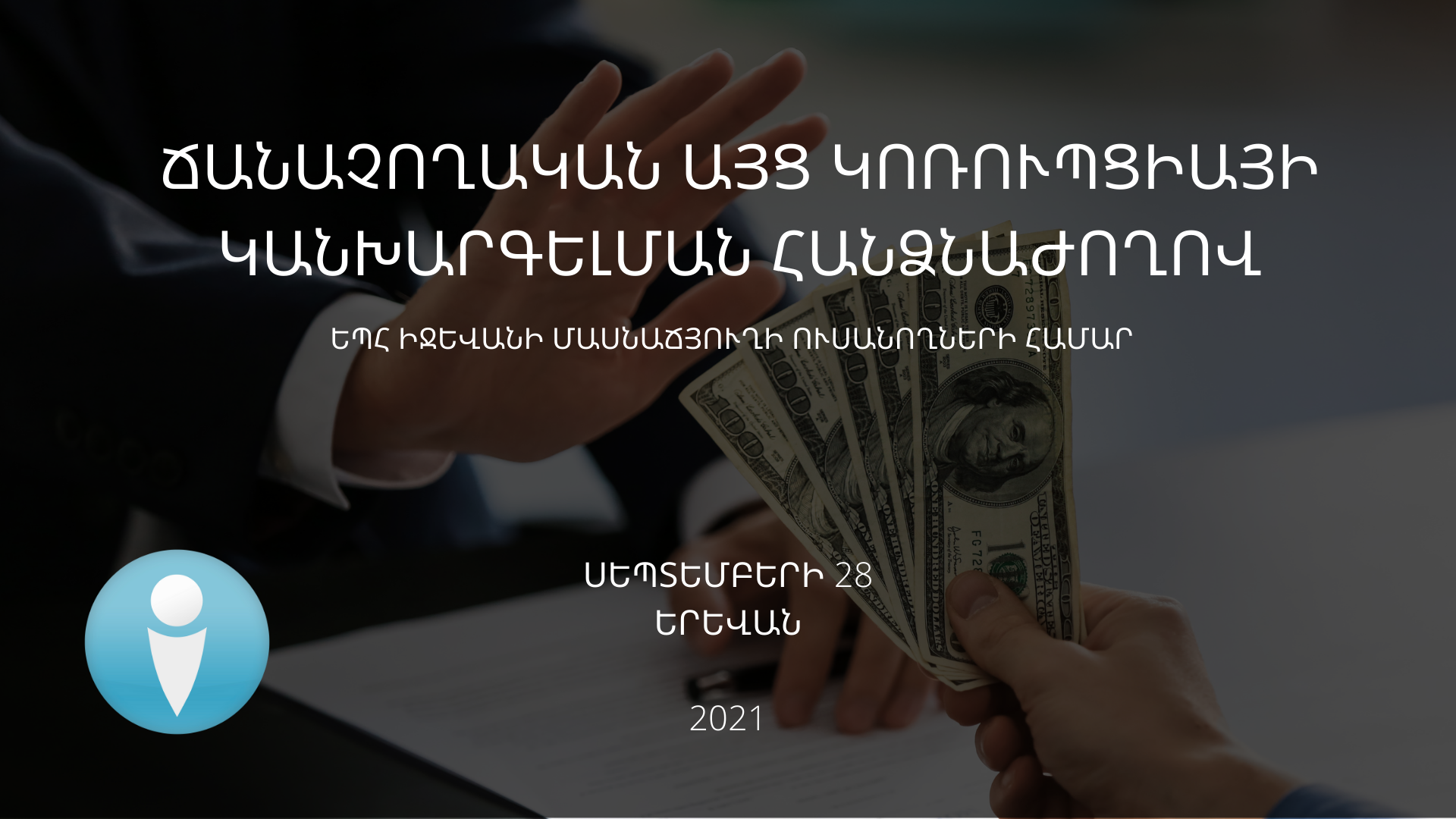 September 28, 2021
On September 28, students of the Ijevan branch of Yerevan State University will have a study visit to the Corruption Prevention Commission.
The event is organized by the Union of Informed Citizens with the support of Freedom House.
It should be noted that the Corruption Prevention Commission is the first agency in Armenia called to raise the fight against corruption to a new, more effective level. By getting acquainted with the work of the Commission, students will not only get a general idea of the agency, but also of the systemic reforms in the fight against corruption in general.
It should be noted that this study visit is one of a series of events aimed at informing students about the most important reforms taking place in the country and involving them in the process.
2021-9 -28
2021-9 -28
Europe/London
Study visit to the Corruption Prevention Commission for students of Yerevan State University Ijevan branch
On September 28, students of the Ijevan branch of Yerevan State University will have a study visit to the Corruption Prevention Commission. The event is organized by the Union of Informed Citizens with the support of Freedom House. It should be noted that the Corruption Prevention Commission is the first agency in Armenia called to
Not indicated
save event to calendar