Problems, Successes and Future of Police Reform • SEMINAR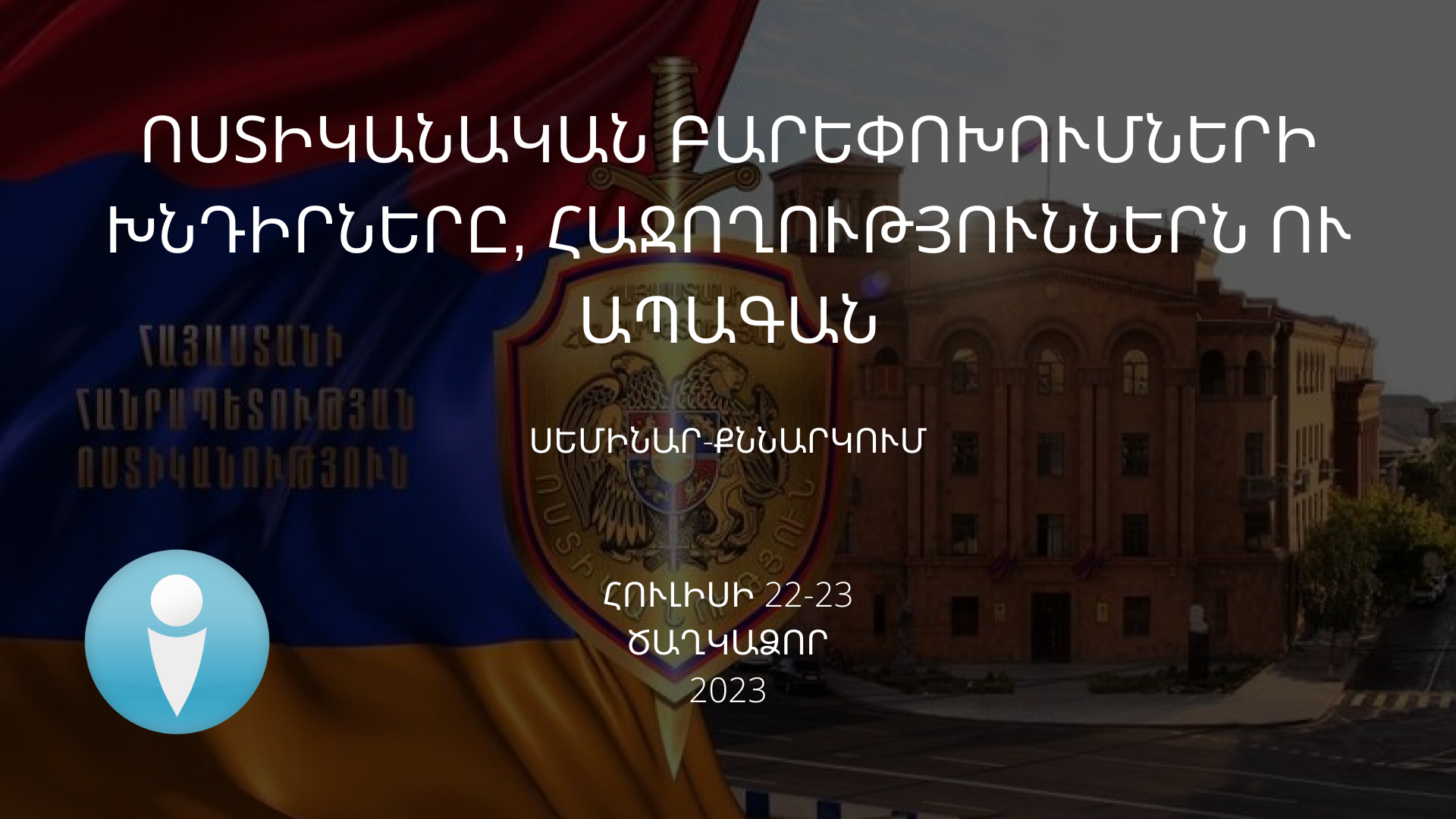 July 22 – 23, 2023
On July 22-23, Union of Informed Citizens NGO is organizing a seminar-discussion on the topic "Problems, Successes and Future of Police Reform" in Tsaghkadzor.
During the seminar, the participants will be presented with details about the activities of the Ministry of Internal Affairs, existing problems and challenges. Deputy Minister of Internal Affairs, Deputy Police Chief coordinating the Criminal Police and the Head of the Patrol Service will speak at the event.
To participate in the seminar, it is necessary to fill out the following application.
The deadline for applications is July 18, 18:00.
The departure will be from Yerevan on July 22, 9:30 am.
2023-7 -22
2023-7 -23
Europe/London
Problems, Successes and Future of Police Reform • SEMINAR
On July 22-23, Union of Informed Citizens NGO is organizing a seminar-discussion on the topic "Problems, Successes and Future of Police Reform" in Tsaghkadzor. During the seminar, the participants will be presented with details about the activities of the Ministry of Internal Affairs, existing problems and challenges. Deputy Minister of Internal Affairs, Deputy Police Chief
Ծաղկաձոր
save event to calendar