Police reform: The process and challenges • SEMINAR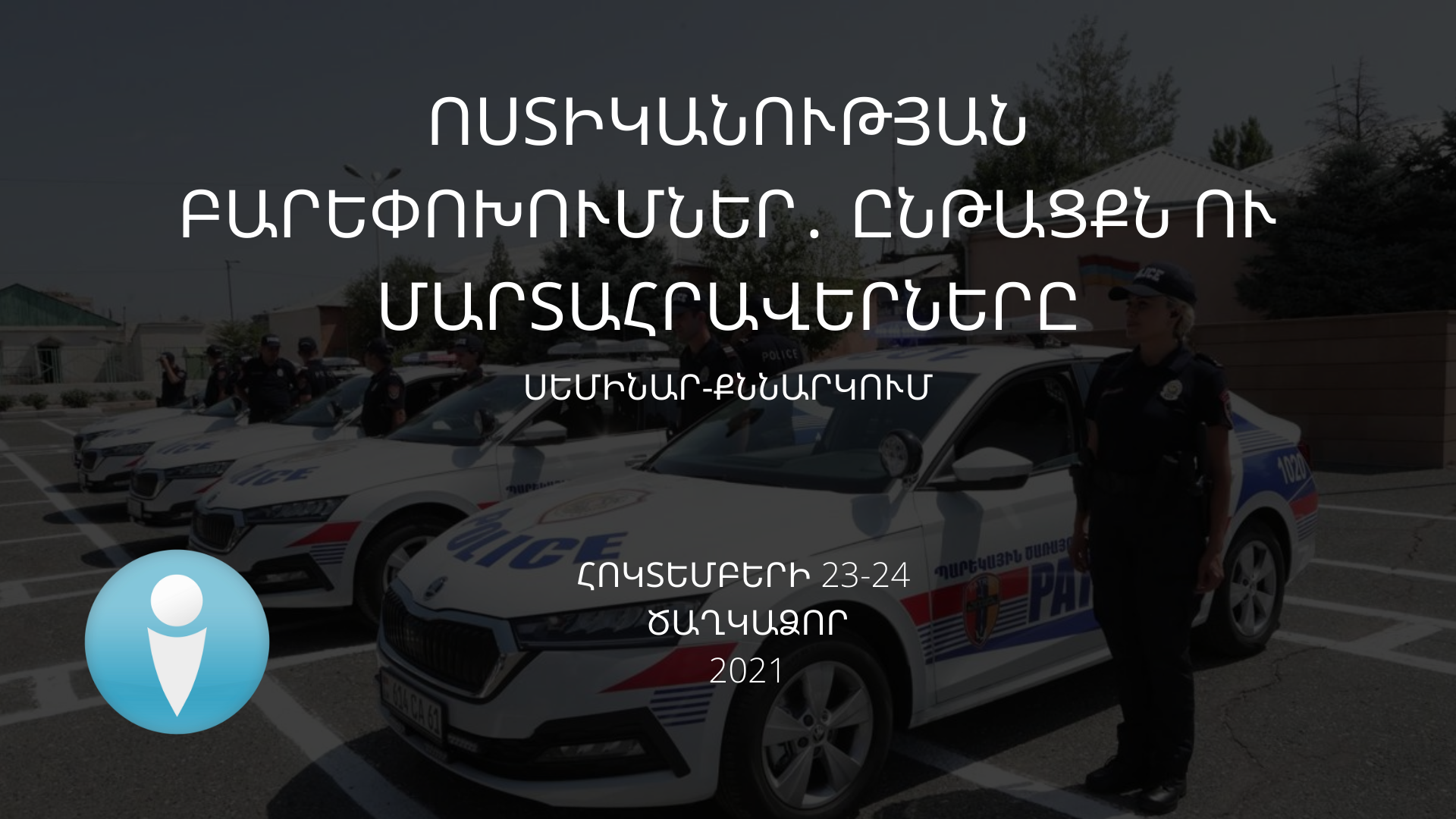 October 23 – 24, 2021

10:00 to 19:00
The Union of Informed Citizens is organizing a discussion for journalists on police reform in Tsakhkadzor on October 23-24.
During the event, the work of the first three months of the Patrol Service, issues regarding the establishment of the Ministry of Internal Affairs and the reform of the police forces will be discussed.
To participate, please fill out the following application form: https://forms.gle/TmUfkTuDwBJwBeSDA
The deadline for applications is October 18.
About 20 journalists will be selected for participation in the event. For more information call (011) 355042.
2021-10 -23 10:00
2021-10 -24 19:00
Europe/London
Police reform: The process and challenges • SEMINAR
The Union of Informed Citizens is organizing a discussion for journalists on police reform in Tsakhkadzor on October 23-24. During the event, the work of the first three months of the Patrol Service, issues regarding the establishment of the Ministry of Internal Affairs and the reform of the police forces will be discussed. To participate,
Ծաղկաձոր
save event to calendar