Police Patrol Service • PUBLIC DISCUSSION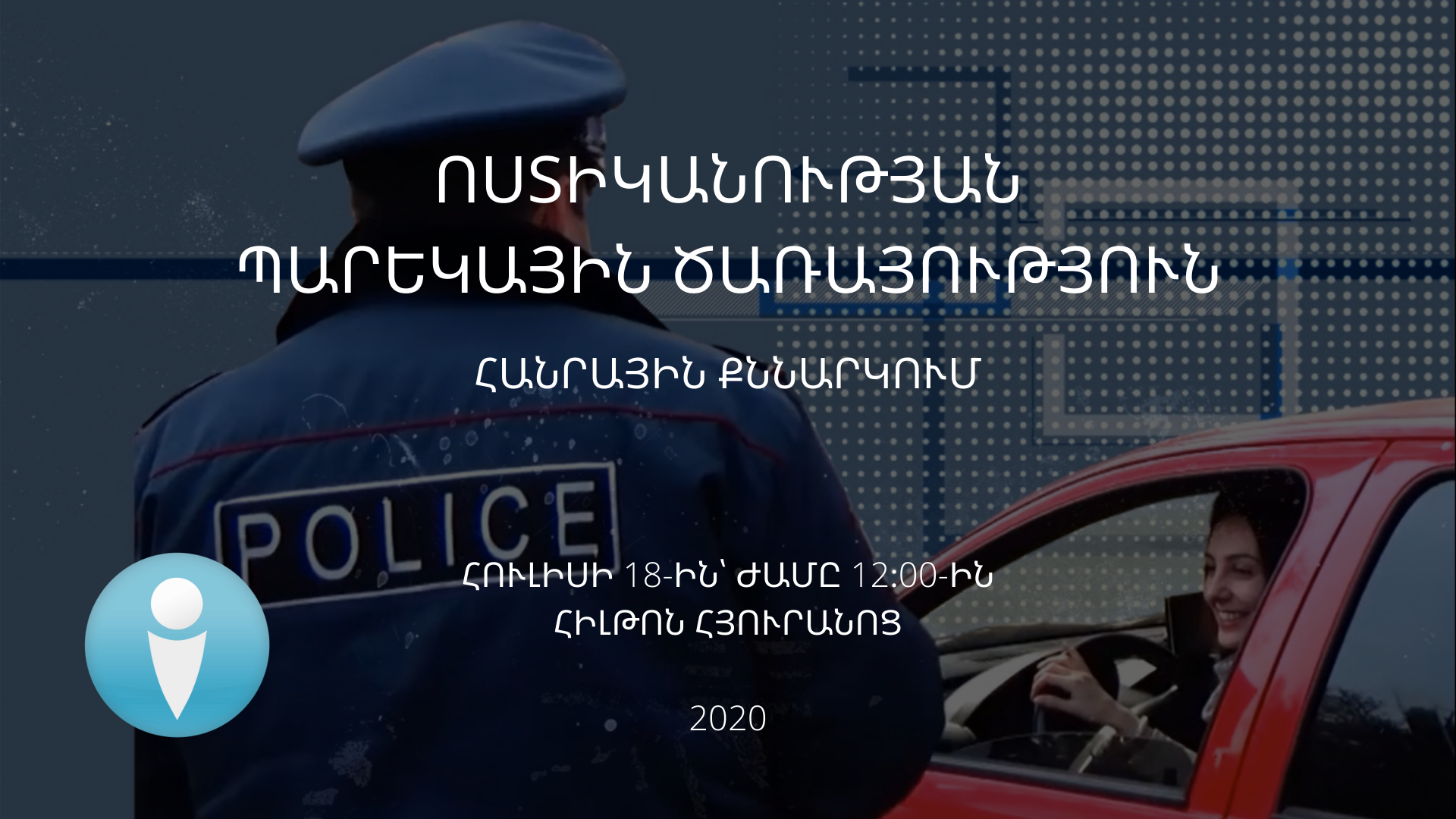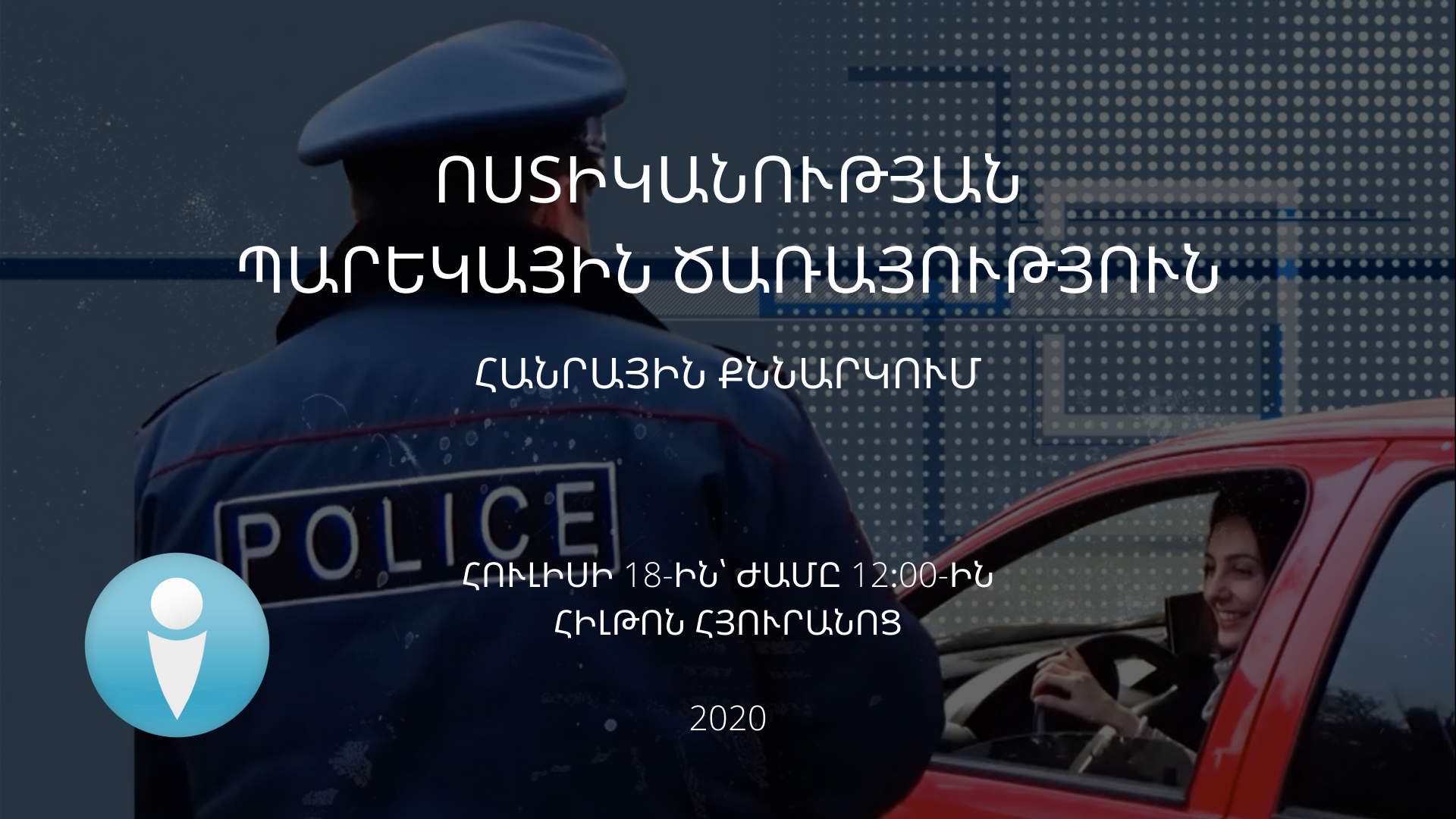 July 18, 2020

12:00 to 14:00
Within the framework of police reforms, a Patrol Service is being introduced in Armenia instead of guard patrol services and Road Police, which is planned to be implemented in two phases. In the first phase, the new service will be launched first in Yerevan until the first quarter of 2021, and then throughout the country until the first quarter of 2022.
Citizens of 18-35 years old, who have served in the military and have secondary education can enter the service in the new structure, after passing the appropriate training. The minimum salary of patrol officers will be 320 thousand drams. Social guarantees are also envisaged for them.
The recruitment of patrol officers will take place exclusively after a selection of officers through an open competition and their training in a 5-month program. The patrol service will have a new uniform, and a complete new equipment for weapons, vehicles and technical support. About 4 billion drams will be spent for the introduction of the service in Yerevan.
It is noteworthy that this reform is also one of the requirements of the Armenia-EU Comprehensive and Enhanced Partnership Agreement.
We will discuss the introduction of the police patrol service in detail on July 18, at 12:00p.m. in the Paris hall of the Hilton Hotel during a public discussion organized by the "Union of Informed Citizens" NGO.
The Speakers are
TIGRAN YESAYAN, Deputy Chief of Police
CHRISTINE GRIGORYAN, Deputy Minister of Justice
MISAK MARKOSYAN, First Deputy Head of the Police Educational Complex
DANIEL IOANNISYAN, Program Coordinator of "Union of Informed Citizens" NGO
SERGEY GHAHRAMANYAN, Co-founder of "Driver's Friend" NGO
2020-7 -18 12:00
2020-7 -18 14:00
Europe/London
Police Patrol Service • PUBLIC DISCUSSION
Within the framework of police reforms, a Patrol Service is being introduced in Armenia instead of guard patrol services and Road Police, which is planned to be implemented in two phases. In the first phase, the new service will be launched first in Yerevan until the first quarter of 2021, and then throughout the country
Ереван
save event to calendar